Posted in
gratuitous smut
,
pet girls + pony play
on October 26th, 2011 by freakyd
Happy Halloween!
Now this is what I like to help get into the spirit of the holiday! Three sexy cosplay cat girls getting playful and naked. Really and why just have one hot cat girl when you can have three?
Here kitty, kitty, kitty….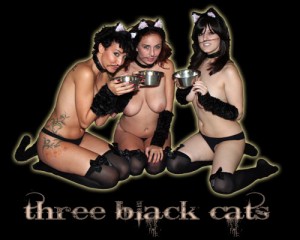 http://www.costumephantasy.com/
See the whole set at costume phantasy